First Saturday Serve | March
March 3rd, 2018
WHAT IS FSS
First Saturday Serve happens on the first Saturday of the month. This is an amazing opportunity for you, your family, and children to come together and live and love like Jesus consistently throughout the year. Breakfast will be provided each morning, we will pray, and head out to Go and Love our local community. Our serving locations and times may vary each month. When you register each month, you will be able to view and select how and where you would like to serve. Many outreach opportunities are kid friendly and this is a fun way to show them what Go and Love is all about as well as see more about the needs in our community and how Gods love can transform our whole community!
WHY SHOULD YOU COME
First Saturday Serve is an amazing opportunity with friends and family to spend time out in the community living and loving like Jesus! We're inviting you to come be part of making the difference. You'll come together with other couples, families, children and adults looking to be a part of something bigger than themselves. Whether you attend our church weekly or are just looking for a chance to give back, this is the perfect chance!
WHO CAN COME
Anyone! Each event will have specific age groups so make sure when you register, you are choosing the family friendly one. Be sure to invite as many people as you would like even if they do not attend our Church!
Go & Love | Journey Kids Rocks
March 3rd, 2018
The entire Journey Church Kids Ministry will be decorating 1000 Go & Love rocks to be placed around our 4 adopted elementary schools in PBC! Your entire family is invited to come and not only "rock" all 4 schools, but also participate in a community clean up at the same time!
Bring the whole family out to participate in the March First Saturday Serve! We will be meeting at the Lake Worth Campus at 9AM on March 3rd to have a quick breakfast, pray, and head out into the community.
Journey Church has adopted 4 elementary schools in PBC and will be placing rocks with messages of love and hope around each of their campuses. We will not only be "Rocking" all 4 schools, but we will also be doing a community clean-up as well. Each family will be given tools to assist in beautifying the schools local community by picking up random pieces of trash in an effort to show that we, as a Church, are here to love and support them.
Please register no only yourself, but the wIf you have a Journey Kids or Go & Love shirt you are definitely encouraged to wear it! Please wear close toe shoes to this event and plan on arriving at the Lake Worth Campus at 9AM.
4KIDS Foster Family Picnic | PBC
March 10th, 2018
We are partnering with 4KIDS Foster Care to Go & Love every 4KIDS family in Palm Beach County at their annual Foster & Adoptive Family Spring Picnic!
Ages 5 & Up Event
The Picnic will take place on Saturday, March 10th at John Prince Memorial Park in Lake Worth – from 11:00 a.m. – 2:00 p.m. We are asking volunteers to arrive by 10:00 a.m. to help set up and receive instructions & assignments. We will have a Kids Zone bounce house area, face painting, petting zoo, field games & activities, a family photo booth, BBQ lunch, and more! Volunteers are needed to provide supervision of the Kids Zone area and additional children's activities, serve meals, assist families, help with set-up and clean-up, etc. We also like to have student/young adult volunteers to play with & engage the kids in the field games & activities (community service hours provided to students when they bring their forms for us to sign).
Volunteers are provided with lunch. Please wear close toed shoes and a Go & Love shirt if you have one. Journey Church is so excited for this opportunity to love and serve all of these amazing families!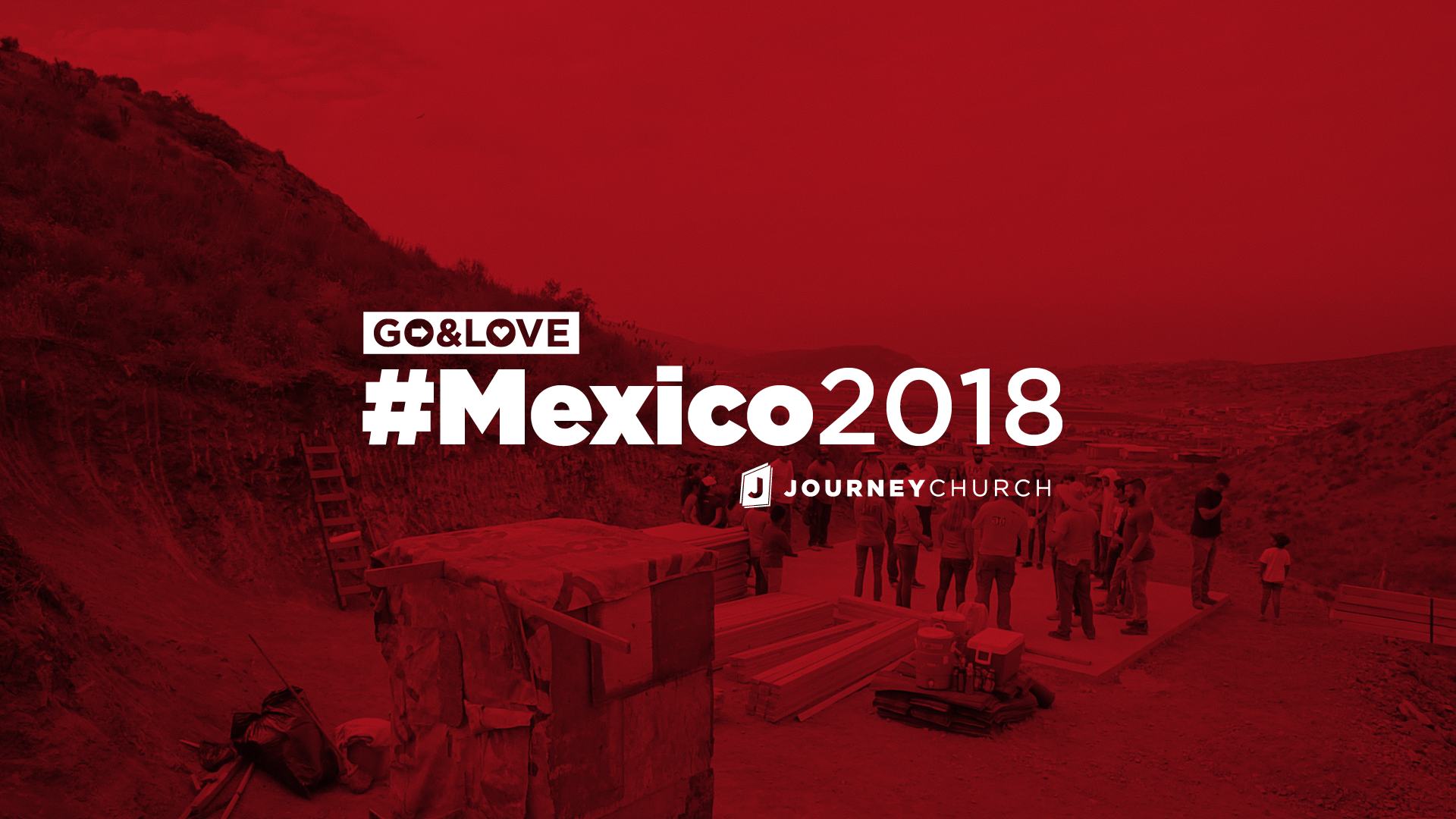 Go & Love Global | Mexico Missions
July 21st - July 28th, 2018
$1,550
Go and Love!! The Bible is clear about this. God's Word says to serve others and to go and make disciples of all nations! Join us this July as we travel to Ensenada, Mexico for an amazing mission trip! This trip will not only be life changing for you, but God will use you in huge ways to literally change the life of a deserving, hard-working family. Our Mexico team will put feet to their faith as we work together to build several homes, reach out to the local communities and visit an orphanage, showing them all the love of Jesus. Although you will have a blast zip lining and horseback riding, you'll love the beautiful mountain views, you will eat your fill of tacos and donuts, and you'll enjoy the beach bonfire to the fullest... the highlight of the trip will absolutely, without a doubt, be the moment when your team hands over the keys to a beautiful new house that will provide safety, security, and a place to call home for the family whom you went to love.
We will leave on Saturday, July 21, and will be back home on Saturday, July 28th. Typically this missions trip is approximately $1550. We will have an exact price in the next couple of months. Please pray about your involvement. We would love to have you join us! Together, let's go and love the people in Ensenada, Mexico!!